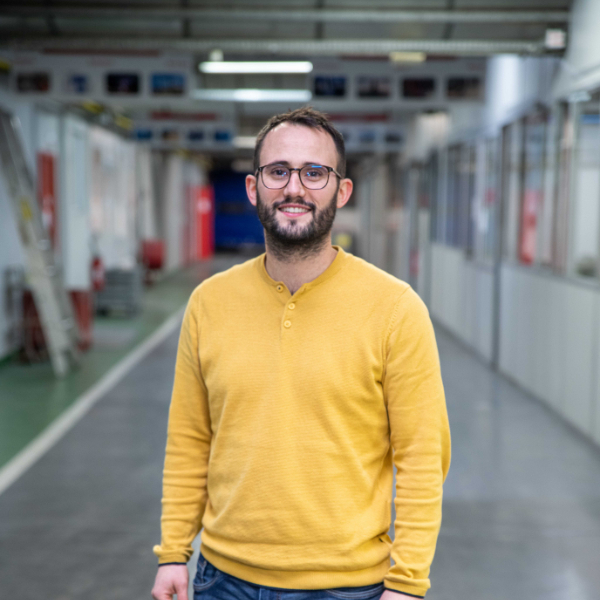 « We are in process of agility »
Kévin Ducanos is a logistics manager at Agilink Interconnect and led the installation of a new operating system. This supports Agilink's ambitions for growth while offering high-performance service.
A new "heart" for Agilink Group
When Kévin Ducanos joined Agilink in 2020, he was won over by a human-sized company with the ambition and desire to grow. Within his role, he handled the setup of a new ERP, the software that gathers all the tools used for production and all the technical data for the company. "For me, the ERP is the heart of the company because everything is centralized within it," says Kévin Ducanos. After a consultation process, the Microsoft Business Central solution was chosen. "Its interface matched our needs the best, and there was a company (Cosmo Consult) who could help us make the change. It all weighed in the balance," he says.
Ever-stronger agility
So, what will this new operating system change? Well, like high-level sports, it will all come down to the sum of a whole lot of details. The group will be able to take advantage of new modules that didn't exist in the previous system:
"We will be able to work faster thanks to a centralized access to information. We will be able to provide our customers with better quality, costs and time scales. We will be able to manage our production and suppliers better, and our customers will feel the positive effects of this."
This investment will also help make the group more agile, as Agilink Interconnect's logistics manager says. "In my job, we say that you need to have an iron fist in a velvet glove That means that there are processes, but you also need to know how to adapt," says Kévin Ducanos. The new operating system's rollout will help to make this defining quality at our company stronger.