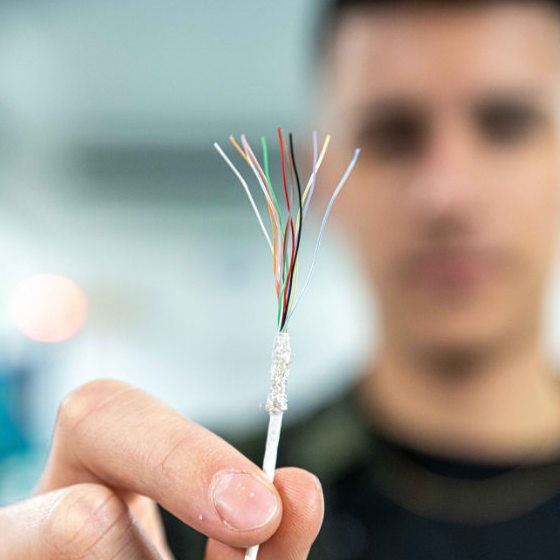 Agilink Microwires develops, manufactures and markets miniature wires and cables used in various uses such as measurement, instrumentation, connectors & harnesses for harsh environments as avionic & aerospace, electronics, lab, medical field, robotic …
Based on standard miniature wires, we also produce special cables adapted to the dimensional, lightness or flexibility requirements of our customers. Integrated into a flexible and responsive organization, Agilink Microwires delivers its standard products within a few days.
Newly created, we also offer a family dedicated to space market applications.