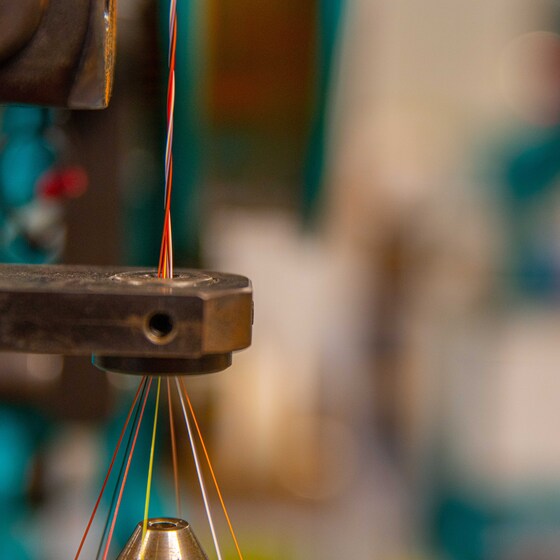 We used PFA material as standard process for insulation (UCA + twisted wires TWJ series) and multicore shielded cables (TAU + TFA series). PFA has an easily high purity and works from -196/+200 °C temperature. PFA is resistant to external components : chemicals, oil, UV, fire (UL94-V0) and has a very low coefficient of friction. Mixed to silver copper, it allows high electrical performances and soldering process.
TPU material (TPU series) allows an ultra-flexibility use with UV resistant -40/+75 °C temperature, with a potential use for over molding.
TPE material (TES series) has a better strength than TPU series with a fire-resistant -50/+125 °C temperature (UL94-V0), with a potential use for over molding process (85 shore A).
Here are the microwires series specifications.
Micro cables AWG32 to AWG36
Mini cables AWG26 to AWG30
Space applications cables TAU – AWG26 à AWG36 : we offer a range of high-performance out gassing products with a temperature range up to -253 °C. Contact us for data sheet and quote (moq from 10 m).