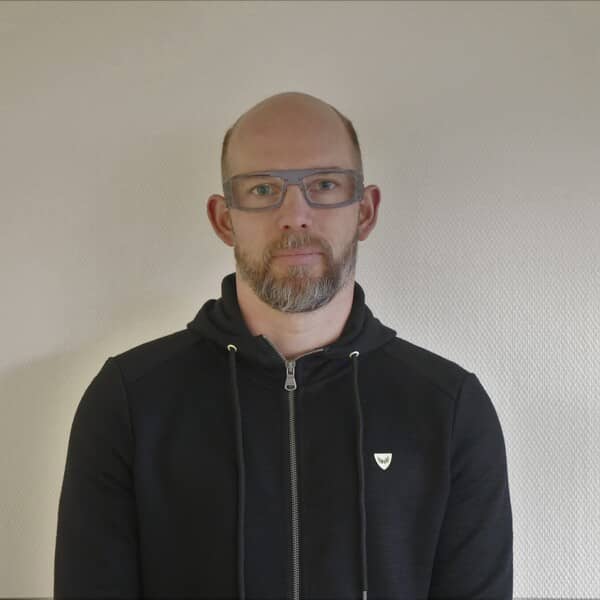 « I want to push the guys to be better »
By being curious about everything, Bruno Fortin has climbed the ladder to become a workshop manager for Agilink Cables This type of journey is highly valued at Agilink.
Always learning
Bruno Fortin brims with enthusiasm when talking about his profession. The 20-odd years spent at the Agilink Cables site in Carentan, France have not dampened his amazement. On the contrary. With a diploma in welding, Bruno Fortin first arrived as a temp worker, but quickly had a revelation when he discovered the assembly workshop.
"When you buy an electrical cable, you have no idea the work that goes into it. You need a high level of know-how. When you aren't in the profession, you have no idea just how complex a product a cable can be."
Ever since, Bruno Fortin hasn't left the workshop. He's held just about every job there. This has fed his curiosity and given him a precise knowledge of its people and its machines.
In 2019, he saw that his company was looking for a new workshop manager, and he didn't hesitate to apply. He didn't have the degrees they wanted, but he had something else: experience and a thirst for challenge. And it worked.
Taking on responsibilities
With the trust of his management, Bruno Fortin took on his new role. His role is to oversee cable assembly. This sports lover prioritizes team spirit and collective success in how he manages his former co-workers. This is especially the case in the training plan he established. The desired goal is to encourage team versatility.
"We got the first two guys started on the project, one of whom didn't necessarily feel capable. I went to work in the shop with him to show him that he could do it. Over time, he became more confident. It's something that is very close to my heart; I want to push the guys to be better."
Today, Bruno Fortin wants to pay back the trust that was placed in him. It's a virtuous circle and a way of showing that it is the employees and their skills that make a company strong.